The number one goal in athletics is become the best you can be. It sounds relatively simple but it's a constant battle to do so. Players and coaches work tirelessly to improve their craft, some more than others. This week we're going to discuss 15 things players and coaches should avoid doing. If you're serious about becoming the best you can be,  please take these suggestions to heart.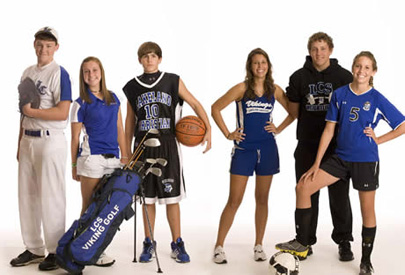 It's not okay for a player to:
Quit. Ever. Finish what you start. Once you quit it becomes habit and part of your DNA.
Be half-way in. Be totally committed to the team and program. Be All-In.
Be negative. Your thoughts become your actions. Actions become habit. Think positively.
Not put in extra work. Unparalleled success comes from unrequired work.
Not support your teammates. Fill your teammates' buckets. Be their biggest supporters.
To bad-mouth teammates and coaches behind their backs.
To be lazy on defense.
To lack focus.
To be late to practice, meetings, and team events.
Pass the blame. Accept responsibility. Own your mistakes. It's the only way to get better.
Argue calls with officials. Focus on the most important play, the next one.
Blame officials for a loss.
To lack sportsmanship.
To fail in the classroom.
To think and act like you're bigger than the game.
It's not okay for a coach to:
Give up on your players or a season. Keep hope alive!
Not put in work beyond practice and game times.
To ask punctuality from your players but not be punctual yourself.
Dress poorly. Image is key. Dress for success and look professional.
Be looking at the next job while your season is still going on.
Focus solely on wins and losses.
To use profanity towards players, officials, and other coaches.
Not break down game film.
Wish for better players. Do the best with what you have.
Argue calls with officials for the entire game.
Blame officials for a loss.
Not share with other coaches. Don't act like you invented the wheel.
To lack sportsmanship.
Not practice what you preach. Be the example for your program.
Fail to teach more than the game. Teach your players character, leadership, and life-lessons.
What would you add to these lists?
As always, thanks for reading, have a great week, and be an RGP today!
~Kyle