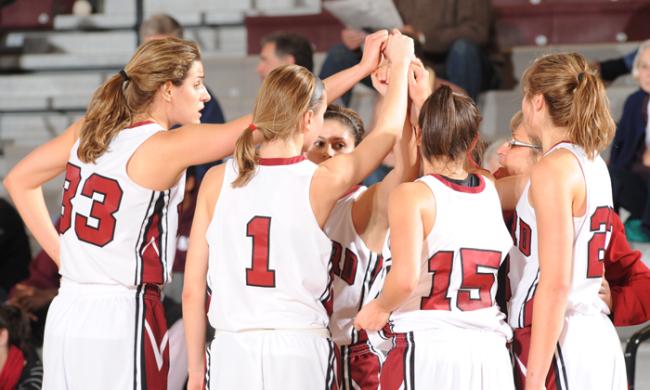 No team sets out at the beginning of the season to have a losing season. What makes the pre-season great is that we're all undefeated. What happens when adversity hits and things don't go as intended? How do you react? How do your players react? Anyone can be on the winning side of things, but true character shows when you're on the opposite end of it. This week we'll discuss five ways players and coaches can handle a losing season.
1. Focus on developing people. What will you remember about a team 10 years from now? What will your players remember? It won't be the scores. How you make others feel is extremely important. Just because you have a losing record doesn't mean you're a loser. If you focus on building championship people, you're building a legitimate program. Developing strong character traits matters, and it's what will provide true value even when the wins don't stack up. Coaches, make sure you tell your players you appreciate their hard work and dedication often.
2. Develop leaders. There must be more to your program than the games played. One of the responsibilities we have as coaches is to develop leaders. Sports teach and reveal character, but only if it's emphasized. We have weekly leadership meetings with our team captains. It's been great to see the progress our captains have made through this program. The most important job we have as coaches is to help our athletes develop skills that will make them successful later on in life.
3. Teach the growth mindset. Losing is only failure if we fail to learn from it. A big problem in our society and athletics is the fixed mindset. This is when we tie our identity solely to results. If we fail, we become afraid to try again because of the losing experience. However, if we teach our kids that it's okay to fail, as long as they gave their best effort, then we are truly setting them up for success. You'll never find a famously successful person who did not fail and overcome adversity. We're doing our jobs as coaches if we can instill the growth mindset in our athletes. It's all about effort, learning, and willing to try again.
4. Stop and smell the roses. Don't forget to celebrate the successes you and your players will have throughout the season. It will look different for each team, but in some form it will be had. It's important for coaches to make time to celebrate as a team individual and group success. Any improvements made individually and collectively should be acknowledged. If this does not take place, it will become a very long season.
5. Be the beacon of hope. The number job of the leader is to keep hope alive. Find ways to motivate and engage your players. It can be through movies, video clips, letters, poems, quotes, and much more. Your job as a coach is always promote the possible. Tell your players: it's possible. Make them believe it because it's true. Focus on daily improvements and acknowledge them. Always remember as a coach you are the mirror the teams sees its reflection in. Never pack it in. Grind every day. Always work towards being better each day, practice, and game.
Our team will not finish with a winning record this year, but that doesn't make us losers. I'm very proud of my girls because we haven't let our record define us, and we consistently do the five things mentioned above. We've gone through the ups and downs, and have come out better for it. The experiences we've shared this season will make us all better in the future. We haven't given up. We haven't given in. We've done the opposite and are looking to make noise in district play. Always believe. It's possible.
What advice or suggestions do you have for coaches and players going through a losing season? I'd love to hear your thoughts.
As always, thanks for reading, have a great week, and be an RGP today!
~Kyle
Coach Elmendorf is available to speak to your team, group, and organization. Message him for details.