"I don't much care where," said Alice.
"Then it doesn't matter which way you go," said the Cat.
Once there was a young man who just graduated from high school. Now that graduation was over, he was ready for a summer full of fun and graduation parties. The only problem was in the fall he would be enrolling at the university on a full basketball scholarship. He wanted to stay up late and party with his friends. But he knew what the consequences would be.
If he did commit to a rigorous summer training program he would fall behind the competition. In the fall he would show up out of shape, and not having improved his game. By doing this, he would hurt his chances to play his freshman season. He would also hurt his opportunity to keep his full scholarship.
In the end, he made the right choice, which was the more difficult one. It was mid-May and practice would start in September. So the young man tore out all the pages of a daily calendar, four months of dates; one for every day leading up to the first practice. He then wrote daily goals on them and put them on his wall. When he left for college, he took all the dates with him and put him up in his dorm. Each morning he woke, looked the date, and asked himself, "What am I going to do today better than my competition?"
The young man went from indecision to deciding to commit to his dreams and goals.
How many people do you know who wander through life aimlessly? Do you notice the amount of people who go through life hoping something good will happen to them? These are the same people who blame everyone else for their unhappiness. Don't be like those people.
Whether it's basketball or business, the rules for success are the same. It's all about personal accountability and responsibility. Both in basketball and business one must be able to perform all aspects of job. You can't just be a shooter without any handles. You have to be able to catch and shoot on the move as well. In business you can't just be good at putting together a spreadsheet or Powerpoint. You better be able to present and relate the material to your client if you're going to win their business.
Having one skill set without a complimentary one makes you a "partial performer." And you don't want to be a partial performer; because they get replaced. When your skills are incomplete, you become expendable. Regardless of the skills required for your profession, you must master all of them.
"When I am through learning, I am through."
The best in basketball and business are lifelong learners. They understand you get run over on the tracks if you just stand there. Michael Jordan was not a great shooter early in his career. But he spend hours and hours in his offseasons perfecting his fade-away jump shot, which became unstoppable. R.H. Macy (founder of Macy's) started seven businesses that failed before hitting it big with his department store.
To succeed in basketball and business you must be responsible and accountable to yourself. You must continually work to improve your skill set, which must be well-rounded. And you have to be a life-long learner. You have to go where the ball is going to be, not where it's at.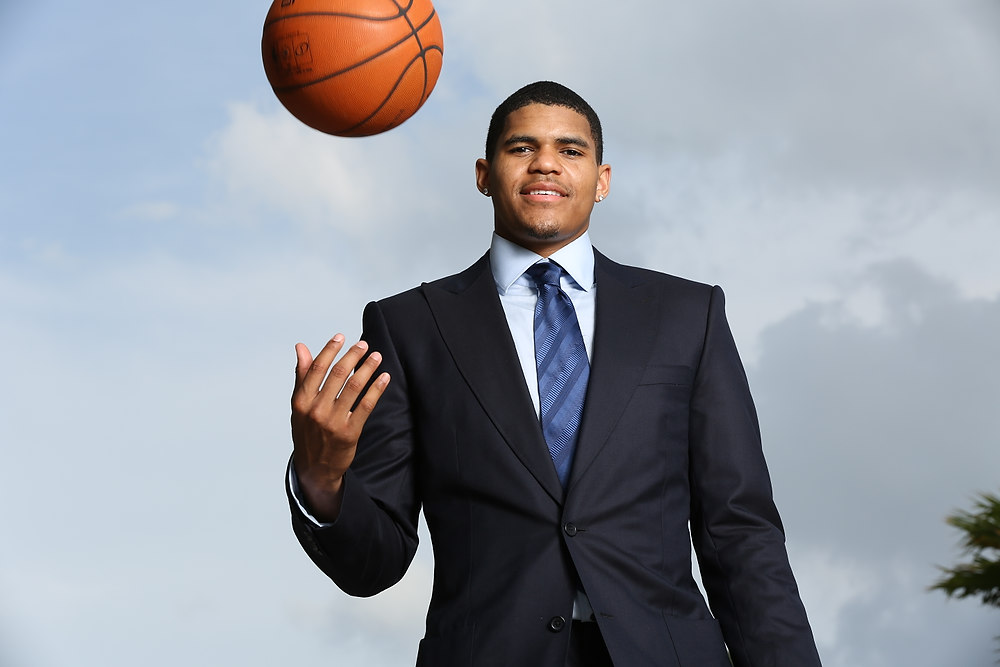 Don't be like Alice (which so many people today are), don't wander through life aimlessly. Be like the young man with calendar pages on his wall. Wake up and ask, "How am I going to be better than the competition today?"
Create your own path. Wake up and win the day!
And don't leave your life to chance or let someone else decide how you're going to live it.
As always, thanks for reading, have a great week, and be an RGP today!
~Kyle
Coach Elmendorf is available to speak to your team, group, or organization. Message him for details.