We as teachers and coaches love our jobs. We don't do it for the money, rather we do it to help others and impact lives. Our goal is to reach and inspire our students and athletes. In order to do this we must bring our best every day. This takes a tremendous amount of energy, and most importantly patience. If a teacher or coach is truly giving it their all they will be drained by the end of the day. And herein lies the problem: we don't save enough for our families.
At times, not all the time, our dilemma as teachers and coaches is we aim to treat our students-athletes as we would want our own kids treated. But then we save too little of our time, energy, and patience for home. I don't think I do this all of the time, but I know I am guilty of it from time to time. It's not something I'm particularly proud of, but I'm aware of it and aim to correct it.
Our biggest problem is we are patient and giving during the day but lack it when we come home. From time to time this is my struggle as a teacher and coach. Oftentimes I spent more time during the week with my players than my family. I must have and demonstrate patience for my job, but am quicker to lose it with my own sons. I feel horrible about it, but I am sure my colleagues can relate. I know my most important job is as a father and husband. I need to save my absolute best for the people who matter most: my wife and sons.
Just as I am guilty of not having enough patience with my sons, and I also guilty of the same thing with my wife. She'll be the first to tell you that it seems as if I don't listen well enough, which it's true, sometimes I don't. Sometimes I don't help enough around the house and will be too short with my wife after a long day or long week.
I realize my errors but feel like they could be, and are shared by many others. I know this applies to teachers and coaches, but I think it applies to us all. It's not fair to take out our daily job frustrations on the people whom we love the most. Why is it that the one's we love the most, we take for granted the most?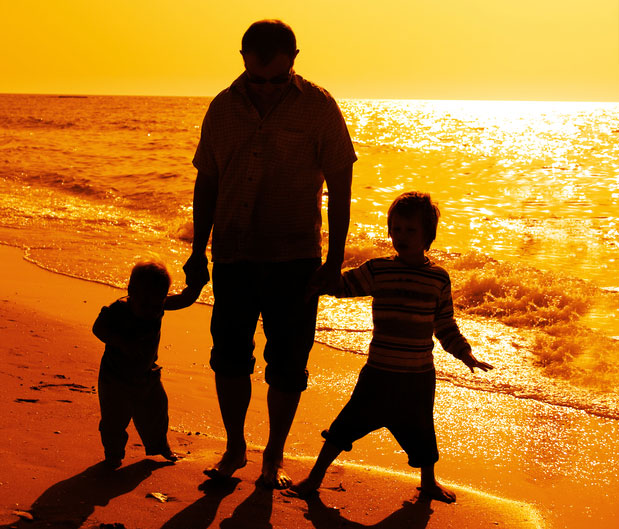 My goal is to make sure my wife and sons get my best everyday, not just some days, and not just what's leftover after work.
Will you join in me in making this a goal of yours?
To Angie, Brenner, and Layton:
I am sorry for these days and nights. I will do my best to be better.
I love you!
Kyle
As always, thanks for reading, have a great week, and be an RGP today!
~Kyle
Coach Elmendorf is available to speak to your team, group, or organization. Message him for details.