"Everyone needs a coach. It doesn't matter whether you're a basketball player, a tennis player, a gymnast or a bridge player."
I was asked in a podcast interview the other day, "When did you know you wanted to coach?" I thought for a second and recalled somewhere around the time of seventh or eighth grade. Then I was asked, "why?" Back then I wanted to coach because I loved sports and thought it would be a fun job. Now I coach because I know it's the greatest profession of all. How can that be? Keep reading.
Take a moment to think back to your youth or high school coach? Do you have a favorable opinion of them? How did they shape your life?
There are very few professions in the world where an individual can have as great of an impact as coaches do. Coaches affect lives long after the athlete is done playing. By reflecting on your experiences with your coaches you can see the impact they had on you.
In his book, InsideOut Coaching, Joe Ehrmann cites a study that concluded 162 million Americans have some kind of a relationship with sports. Of that group, 25 percent are players, parents, and coaches. The study concluded that "coaches were ranked as the number one positive influence on youth playing sports." 
Coaching is the greatest profession of all because unlike many others, you have the opportunity to directly and indirectly affect thousands of lives. Coaches have the potential to become one of the most influential people in athlete's lives, and because of that they will have an indirect influence over their players' families and co-workers for decades.
Some of my biggest influences as coaches are my dad, uncle, Tony Dungy, Abraham Lincoln, and my coaching hero, John Wooden. I look up and model my style after these men because of what they stand for and how they lead others. All great coaches have one thing in common, they make others feel valued. Great coaches have the ability lead and lift others. They get people to believe and accomplish more than they ever thought possible.
"A coach is someone who can give correction without causing resentment." ~Coach Wooden
Coaches don't do what they do for the money (especially high school and youth coaches.) For those who truly embrace what being a coach is, they understand coaching is a higher calling. It's not about winning and losing. It's about leading a group towards accomplishing a common goal. It's about helping others to become better on the court and off. Ultimately, coaching is about using sports to help influence lives and build a better world.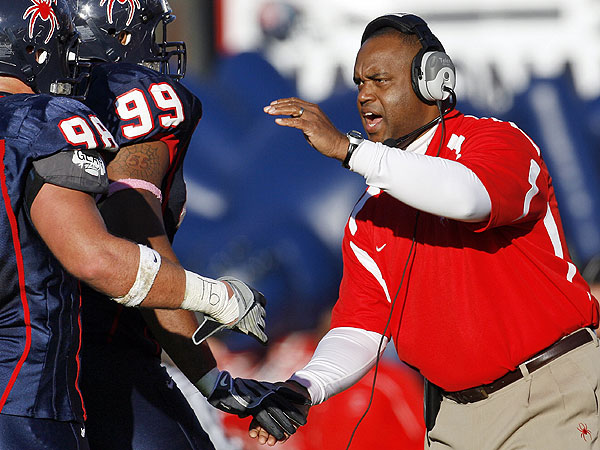 Every day lives are impacted by coaches. Coaches don't just teach X's and O's. They are in the business of building people and changing lives. Coaches are counselors, teachers, confidants, role models, and ultimately friends once the playing days are over. They are able to change the trajectory of lives through sports. Coaches teach valuable life lessons and build men and women of character through sport.
I love my job for all of the reasons mentioned above and so many more. Coaching is a profession where you are able to build relationships, serve others, transform lives, and change society for the better. And you can do this while having FUN every day!
In what other profession can you do that?
As always, thanks for reading, have a great week, and be an RGP today!
~Kyle
Coach Elmendorf is available to speak to your team, club, or organization. Message him for details.